At this time of year, Fez is filled with the heavenly scent of orange blossom. Bitter orange, also known as bigarade orange, is the only tree to have leaves, fruit and flowers at the same time. In Moroccan mythology, the orange tree symbolises paradise and love. Its white flowers represent purity, and its fruit fertility. Flowers are hand-picked when they first blossom, and Moroccan women distil the fragrant waxy white flowers to produce orange flower water. Prized for its delicate scent and medicinal qualities, orange water can be used in bathing rituals or sprinkled over your head and hands in religious ceremonies. If you go to a wedding, you will have your hands sprinkled with the water as a sign of welcome and good luck. Or visit a hammam, and the rich soaps and body unguents might release a light perfume of orange.
Orange blossom water is also a secret ingredient in Moroccan cookery. The finish on the tongue is pleasantly bitter, much like chewing on orange peel (use it sparingly so it doesn't overwhelm other ingredients). A few drops enhance fruit salads and stewed or poached fruit. On the savoury side, you can add half a teaspoon to dishes like lamb with apricots and almonds and chicken with white wine and grapes, or to salad dressings.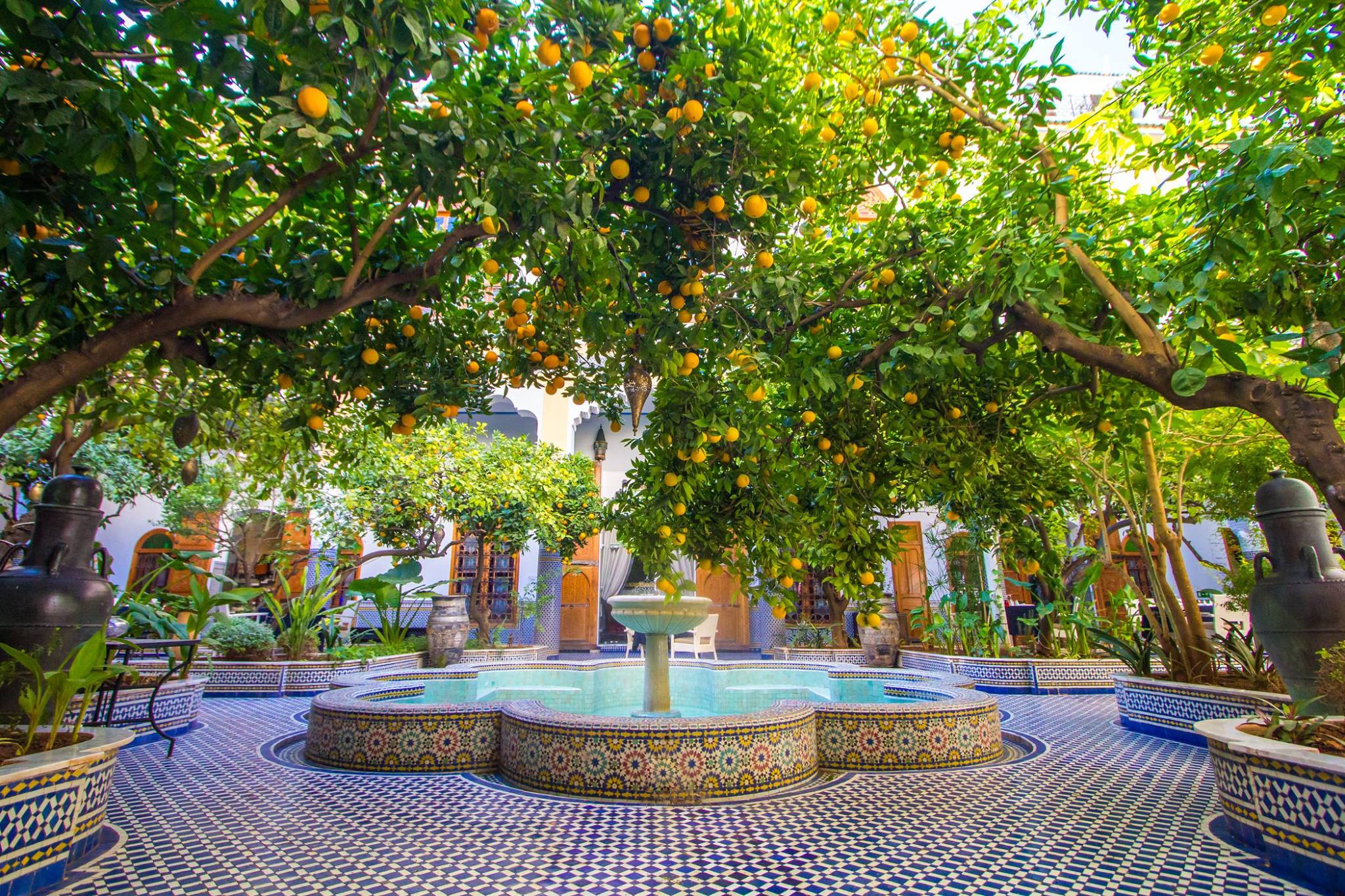 At Palais Amani, we mostly use it in sweet, sticky pastries like baklava and syrup-soaked basboosa (semolina cake), or it can be dashed into mint tea. Once the perfume of emperors, it is now easily affordable for modern cooks.
Liz Hoggard
Travel Journalist