Pottery in Morocco « Veritable Art of Living »
Morocco is famous for its pottery, covered with complex geometric, arabesque and floral patterns.  You'll find earthen dinnerware, serving pieces, cookware and vases for sale in the souks, pottery workshops and artisan-led ateliers.
Most Moroccan pottery design is heavily influenced by Islamic or Berber art. Artisans carry on centuries-old traditions in their designs, passed on through families. Designs are hand-painted or etched and then enamelled.
There are five main centres for ceramics in Morocco – Fez, Marrakech, Salé and Tétouan – with designs influenced by the region.
Fez has been producing pottery for over six centuries and is arguably the pottery capital.  It is a wonderful example of the heritage of Islamic art in Morocco with its Moorish-Spanish influences. 
In the late 15th century many Arabs and Jews were forced out of Spain's Andalucía and brought their skills to Fez (having worked on projects like the Alhambra in Granada and learned the craft of glazed ceramics in Cordoba).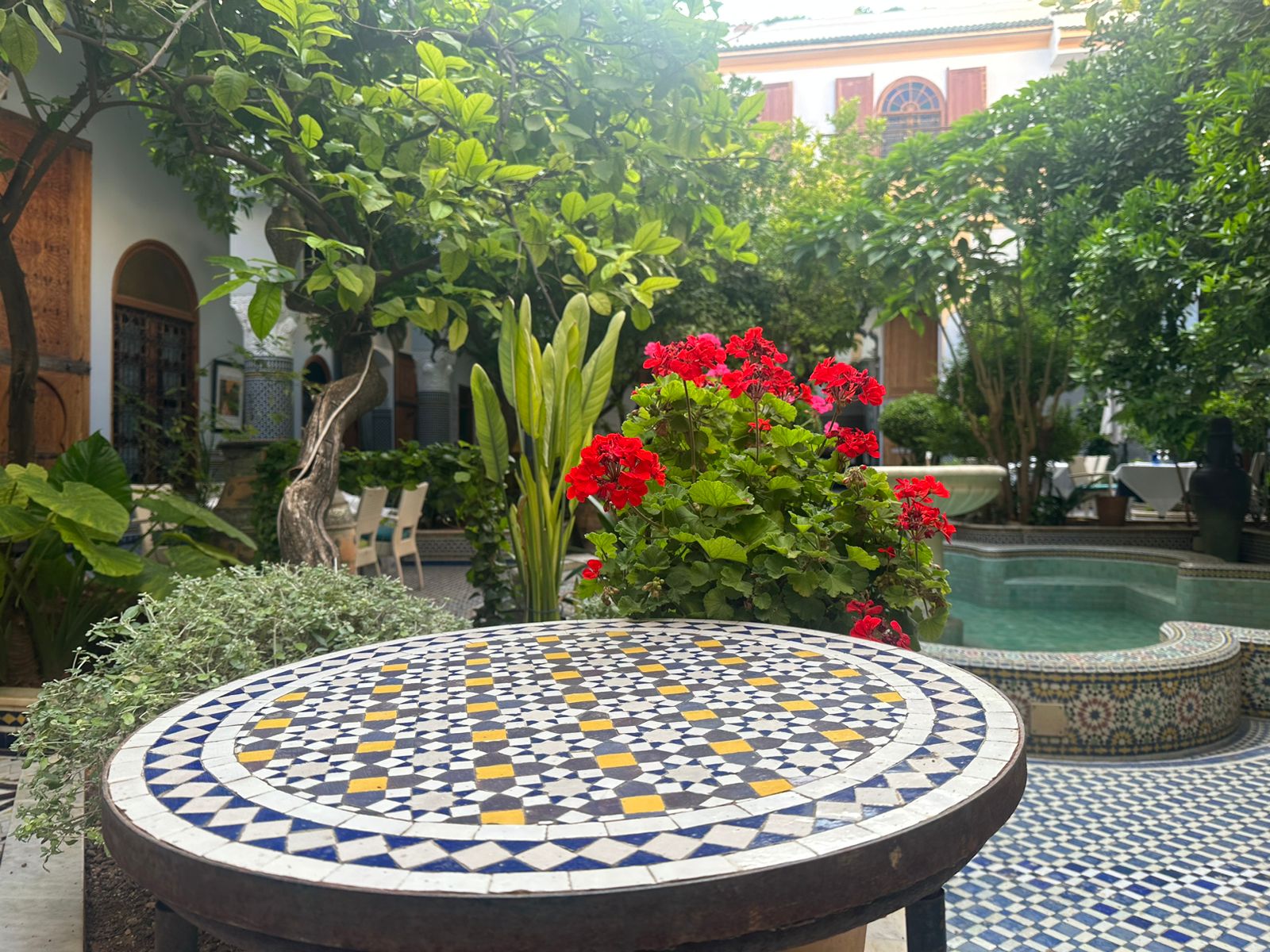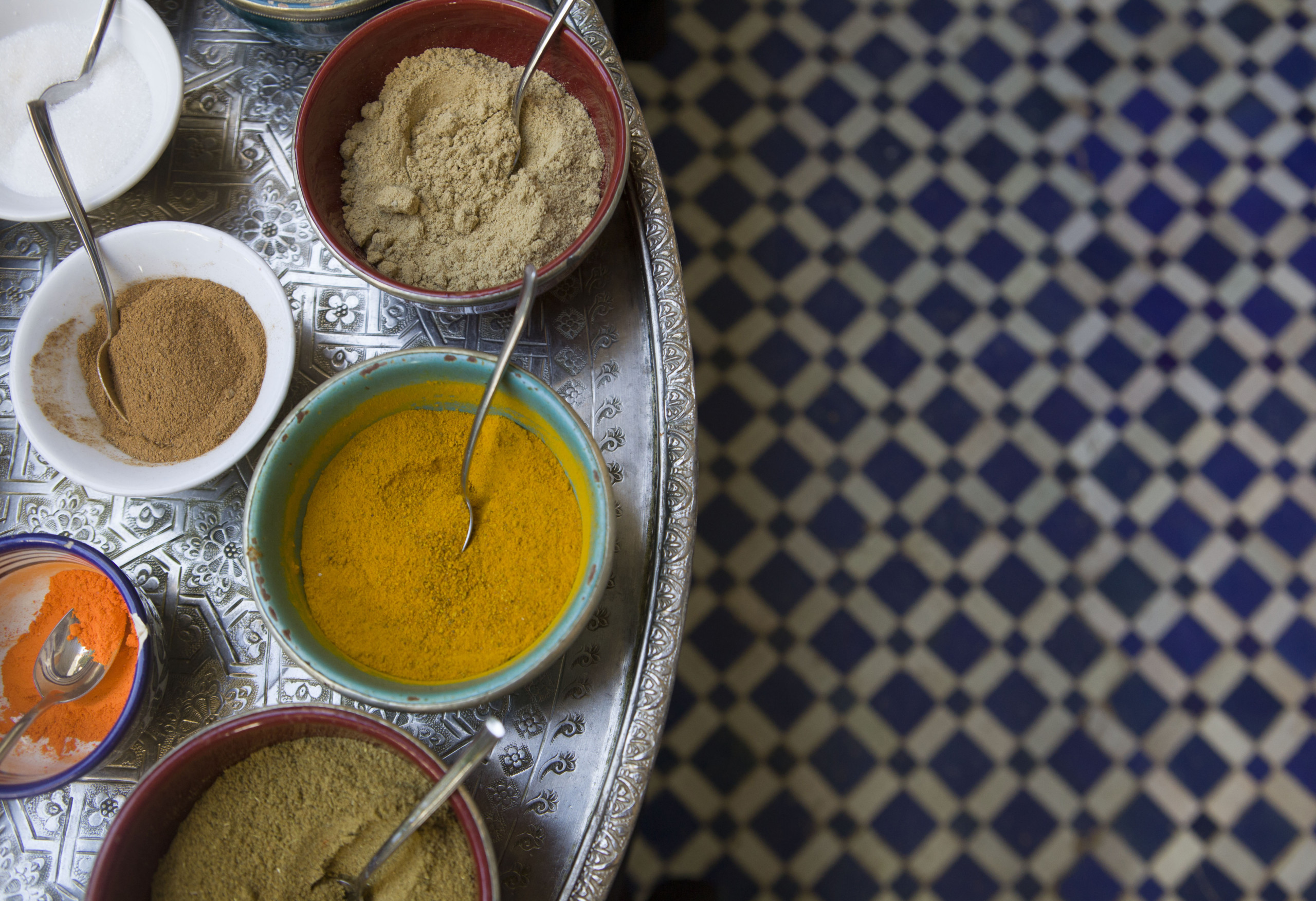 Today around  50 pottery and earthenware maalems in Fez employ skilled workers and apprentices. Clay is thrown on the wheel or hand-built, then designs are etched into the wet clay as the pottery dries in the sun. Finally artisans fire pieces in kilns and decorate them with colourful glazes, making them water-resistant.
The local clay is fine in texture and, as it dries, lightens in colour making it a blank canvas for the white glaze and cobalt decoration. It is this rich cobalt blue — an oxide of cobalt and copper — that has become known as le Bleu de Fès.
Patterns are mostly inspired by nature (olive kernels, almonds,  jasmine) or by architectural designs (Zellīj, checkerboards, column).
The high firing temperature means it can usually withstand use in microwaves and dishwashers . But do remember that although most glazes are safe for decorative purposes, they may not be suitable for cooking. If a beautiful piece catches your eye in a market, use it as an ornament on the table instead.
If you really want to cook at home with these pieces, buy from a housewares company, instead of from the market.
Liz Hoggard
Journalist and author