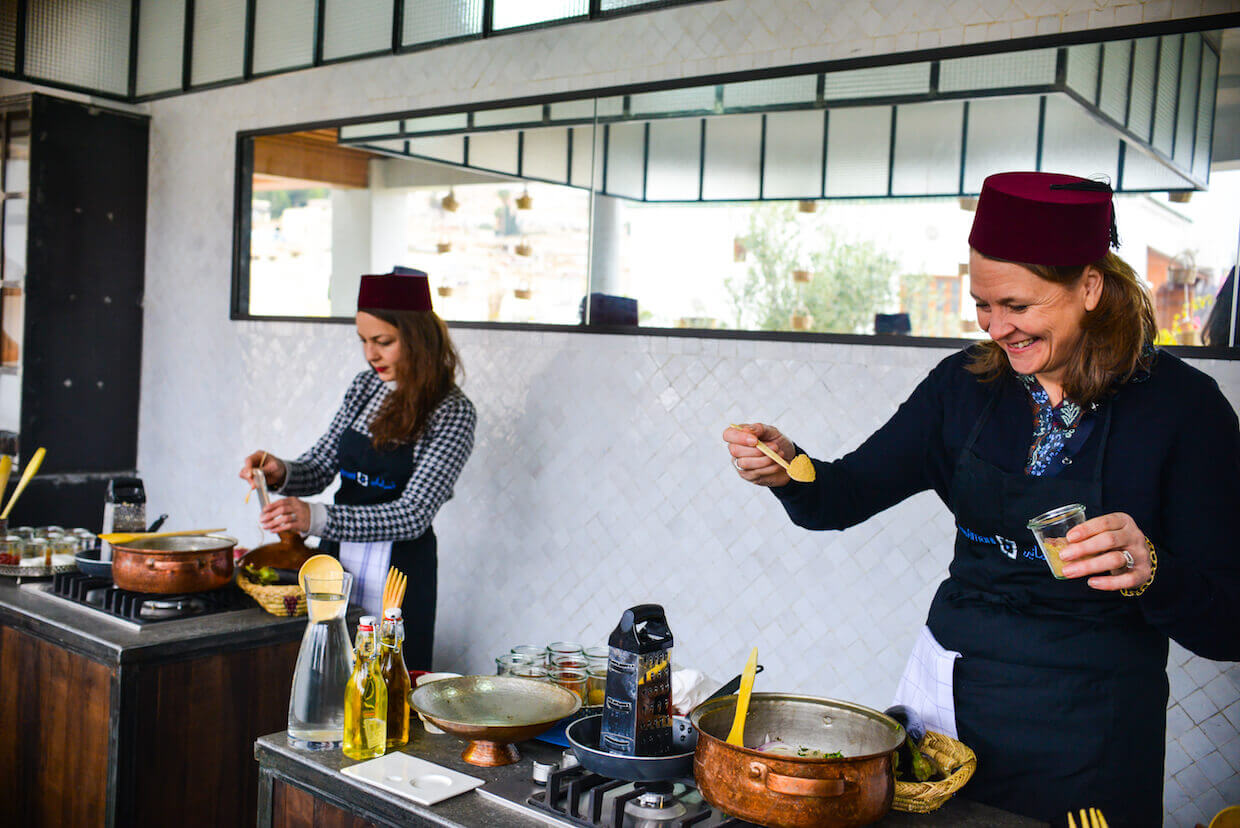 Private & Group Workshops
Discover the authentic way of life in the medina and a hands-on experience in the art of Moroccan cuisine.
Do you wish to learn one recipe in particular?
Choose the private workshop and discover our selection of typical Fassi dishes, traditional Moroccan dishes and many more.
Take a pick for a unique cooking experience in a Moroccan riad!
You're about to lift the lid on the Moroccan way of life!
First step takes you out into the medina where you'll taste the bustle of every day life in Morocco. Our team will give you incite into the different foods and local customs.
Back to the Palais Amani for a rooftop hands-on cooking workshop where our chef will guide you through a 2 hour cooking experience.
Round off your cooking class with a relaxing lunch or dinner under citrus trees and taste what you have just cooked!
You leave the workshop with a detailed recipe sheet, an apron (only for the private cooking workshop) and your mind full of new ideas to try out back home.
We offer private and group cooking workshops. If you're looking for a more personalised experience and choice in recipes we recommend the private cooking class.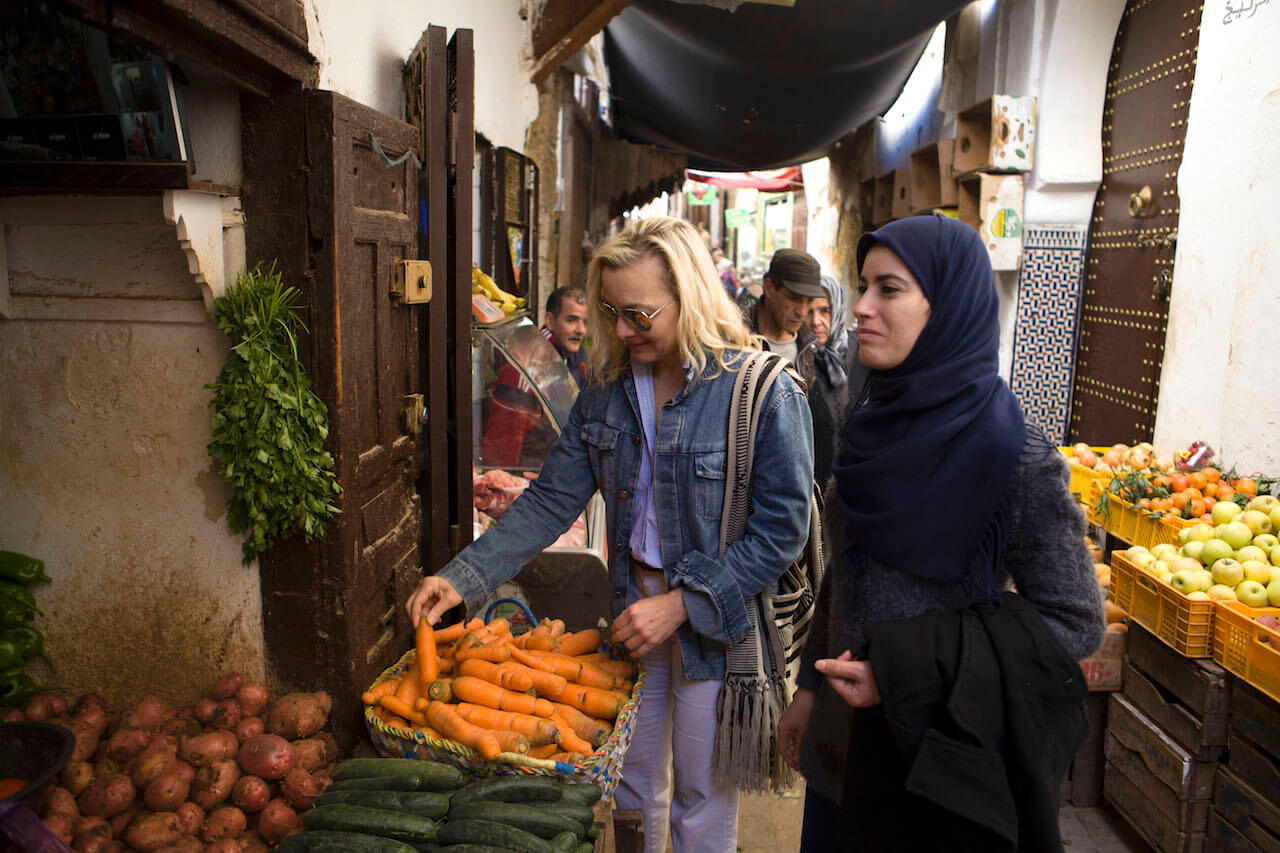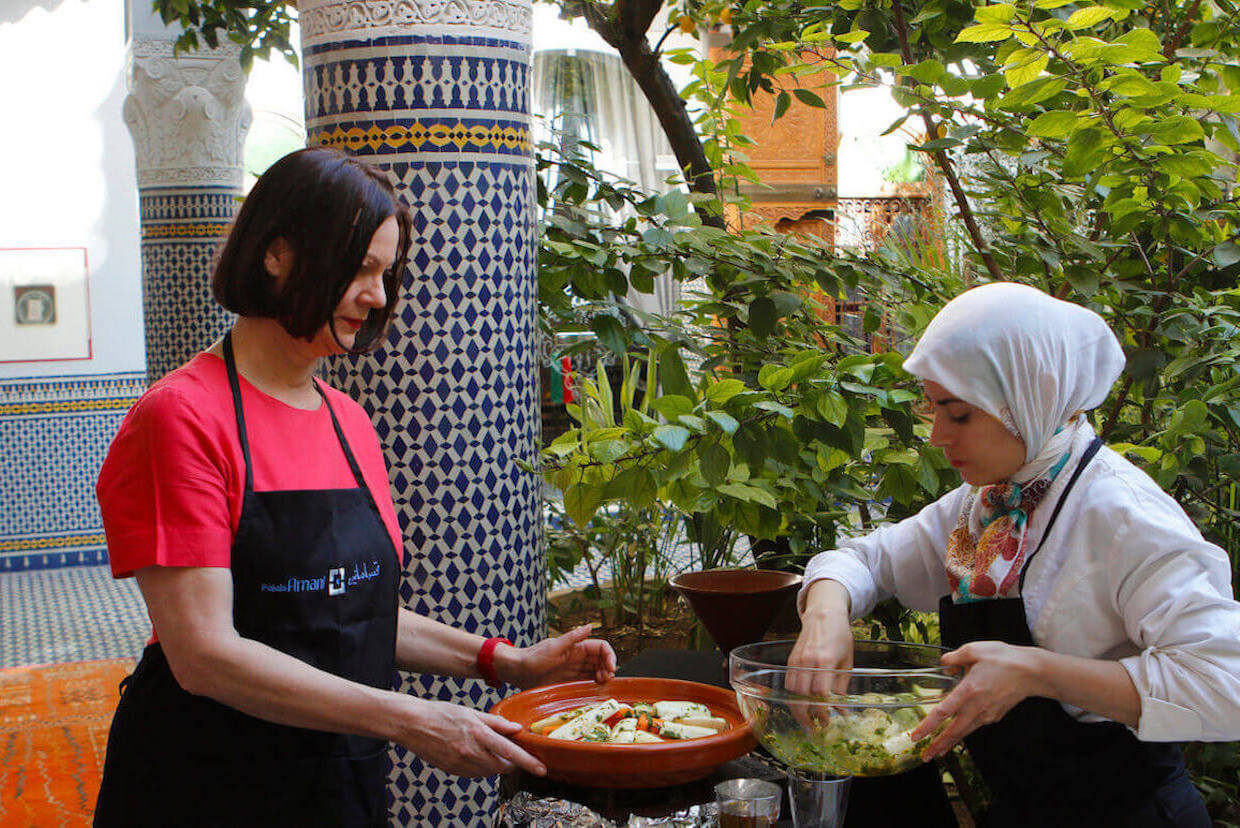 Enjoy a 2-hour cooking class in the company of our Chef, for a live demonstration of the food being prepared, rounded off by a relaxing lunch or dinner.
4h Cooking class: activity starts at 10:00am or 03:00pm
This cooking workshop includes: Souk visit, cooking class and lunch or dinner
2h Cooking class: activity starts at 12:00pm or 05:00pm
THIS COOKING WORKSHOP INCLUDES COOKING CLASS AND LUNCH OR DINNER
Private classes with souk visit - 2 to 6 pax
2 people minimum then €140 per person for 3rd to 6th participant
Duration: 4h
Private classes without souk visit - 2 to 6 pax
2 people minimum then €120 per person for 3rd to 6th participant
Duration: 2h
Group classes with souk visit - 2 to 30 pax
Group classes without souk visit - 2 to 30 pax