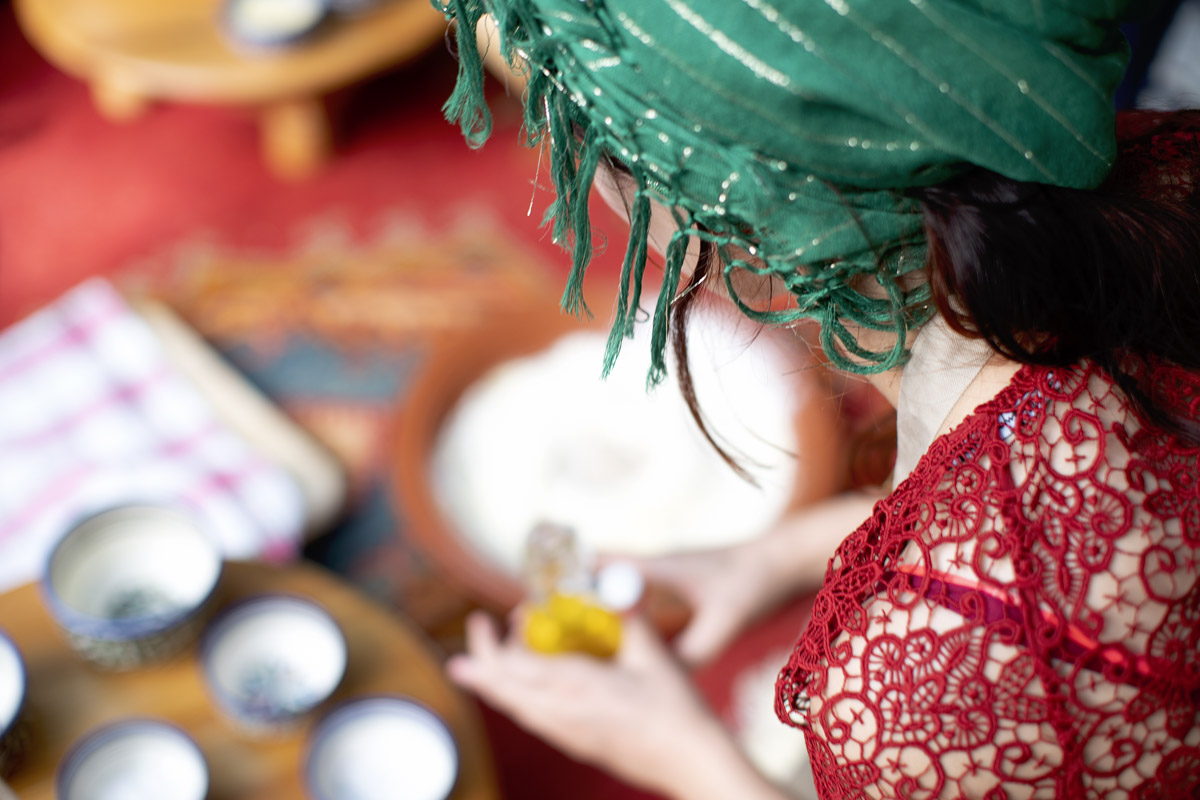 For a complete immersion into the world of Moroccan cuisine this complete Cooking with the Dada workshop is a must.
The day starts with a welcome to the home of our Dada, in pure Moroccan tradition. Then you will be guided through the preparation of a full meal, including a number of the famous Moroccan starters, Tagine and making bread and taking it to the local oven.
This authentic experience finishes with a full meal with the chef in her home. You leave with a gift from the home, the Fez Cooking School Apron, our recipe book and a spice basket for you to enjoy once you are home.
THIS COOKING WORKSHOP INCLUDES A GIFT FROM THE HOME, AN APRON, OUR RECIPE BOOK AND A SPICE BASKET