The Team at Fez Cooking School: Dreams and Passions
Get to know the team members at the Fez Cooking School. How they live their lives in the medina in Fez. Why they are here and what they aspire to. They are honest from the heart. We are delighted to be able to share them with you, and proud that they are part of the team at Palais Amani.
Chef Zakia at Palais Amani and Fez Cooking School
Chef Zakia Chef joined us as a chef de partie three years ago at Palais Amani's restaurant Eden. But she's also an attentive Chef at Fez Cooking School workshops.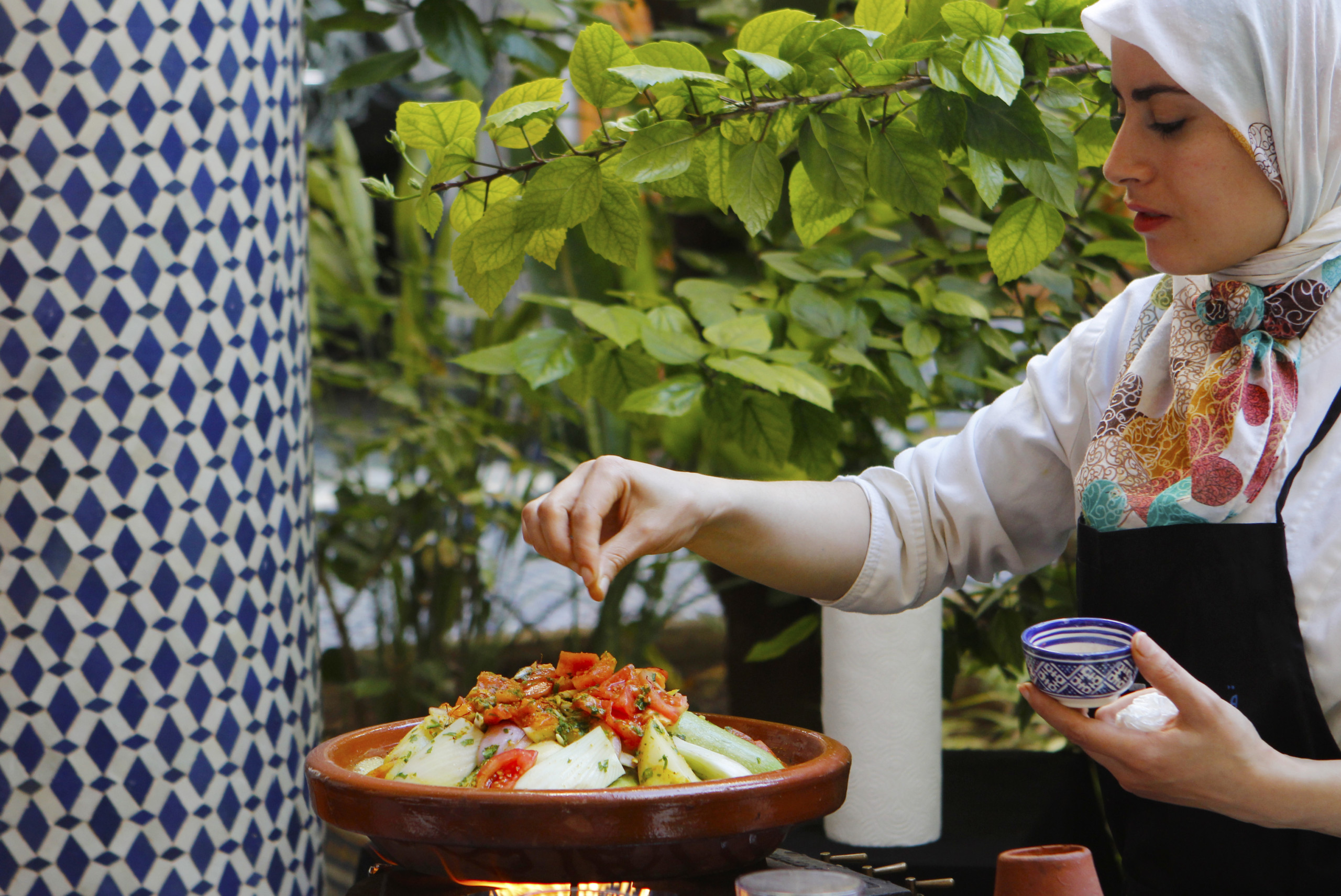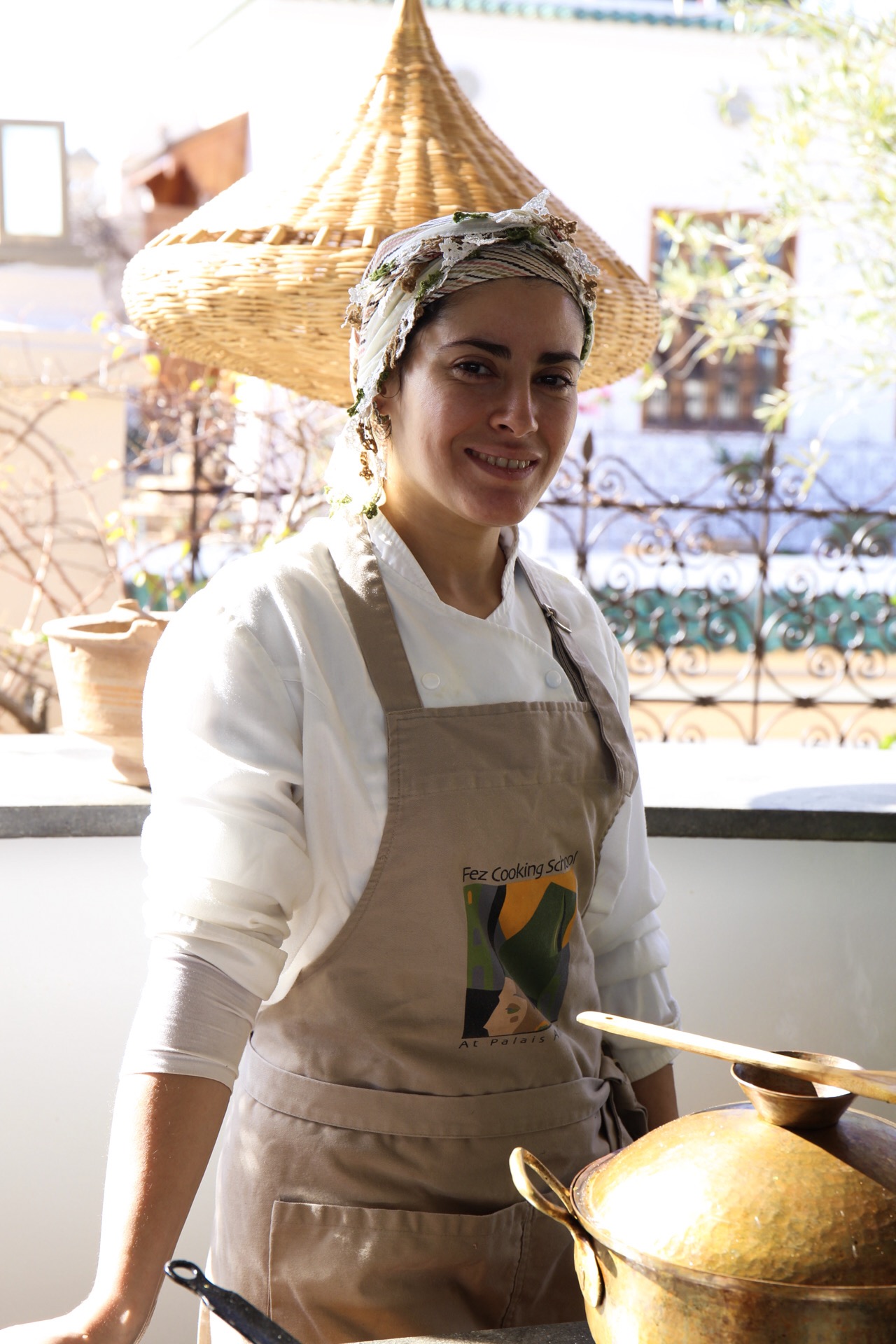 "I've always had the passion of cooking. " says Zakia." and since my childhood. I was always keen to help my mother in the kitchen, and try new recipes. At the age of 16. I got the chance to get many internships in some Old Riads here in the Medina. A Riad is certainly where you can learn the most authentic traditional Moroccan Cuisine."
"I just love the idea of intimate cuisine experience"
"What do you like about the classes? asks Loubna El Bouchikhi," Experience Coordinator at the Palais Amani. "I just love the idea of intimate cuisine experience. Visiting the Souk (Traditional Moroccan Market). So, showing our clients how to choose market items based upon their color, shape, and size. Then, cooking three or more courses Menu in a relaxed yet professional setting makes them part of our daily life and culture. Therefore, I believe this is the best way to discover more about a country." Answers Zakia.
Loubna: " What do you find more challenging?" Zakia: "The Language Barrier, the cooking classes are always assisted by a translator, yet sometimes you have a lot of food thoughts that you would prefer to share yourself."
Childhood Dreams:
Loubna: Can you remember a dream that you had as a child about when you grew up, and has that dream been realized, if not, do you think it will in the future and what do you need to do to get there?
Zakia: Since my early childhood, I've always had the dream of becoming a painter. However; being a chef gives me the chance of making my own art, play with colors, create new shapes, then come up with the perfect food masterpiece. Cooking is my passion now and taking it to the professional level is everything that I've ever dreamt of.
Her dream of owning her own Moroccan Restaurant
Loubna: "Where do you imagine yourself to be and to be doing in five years time? "
Zakia: "Moroccan cuisine is so diverse and as a Moroccan female Chef, it is my own duty to show my work in a professional frame. In five years' time, I hope to have my own Moroccan Restaurant so I can properly introduce my Moroccan cuisine to visitors from all over the world."
Loubna El Bouchikhi,
Experience Coordinator at Palais Amani