Dreams and passion
Get to know the team members of the Fez Cooking School, their Dreams, and passion. How they live their lives in the medina in Fez, why they are here and what they aspire to. They are honest from the heart. We are delighted to be able to share them with you and proud that they are part of the team at Palais Amani.
Fatimazahra
FatimaZahra started at the Fez Cooking School set up at the Palais Amani in November 2018. After her graduation from the English Department student major in Linguistics.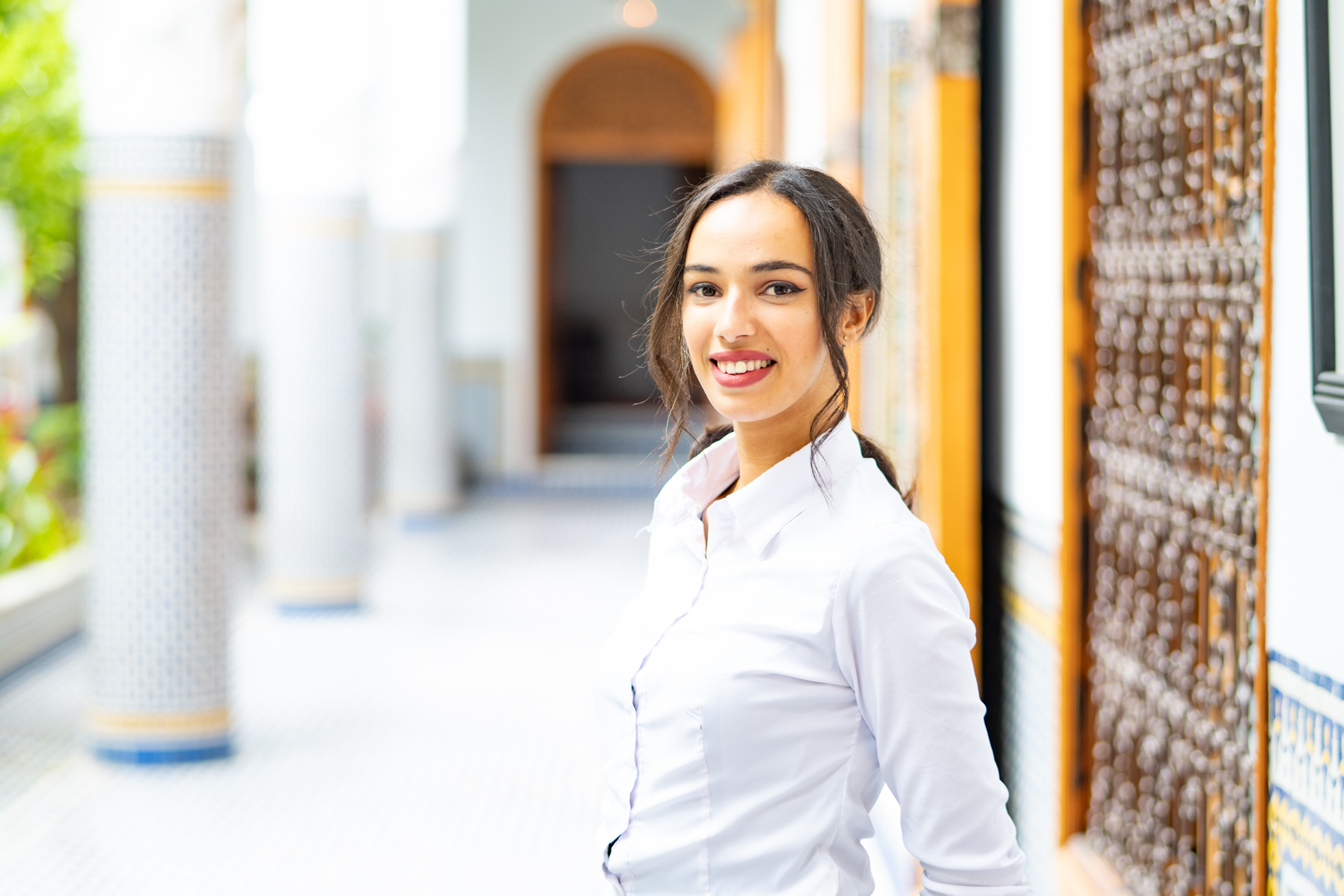 What do you like about the classes, asks Loubna, The Experience Coordinator at Palais Amani.
Fatimazahra: What I like the most is getting to know people from all around the world. Help them discover what we are known for. Through walking around the Old Medina and picking all the fresh vegetables. Things that I like, myself.
Loubna: If you had a previous job, can you compare the past job from the one you have now?
Fatimazahra: Actually this was my first job in the tourism industry. Therefore, I can't express how comfortable I feel every day leaving home to come to the Palais Amani.
Life in the Medina:  
Fatimazahra is a Fassi. She was born in Fes then grew up in the new town, a bit far from the Old Medina. "By the way, this was the gate for me to learn more about my city. Since everything I need to know is here in the Old Medina." She adds.
What is it like for you as a young modern Moroccan to live and/or work in the medina?
Fatimazahra: There is a stereotype that only old people work in the old Medina, since it's handy crafts area. But, to my surprise, I found that the majority of people working here are young. And this is thanks to the diversity of activities that you might do in the Old Medina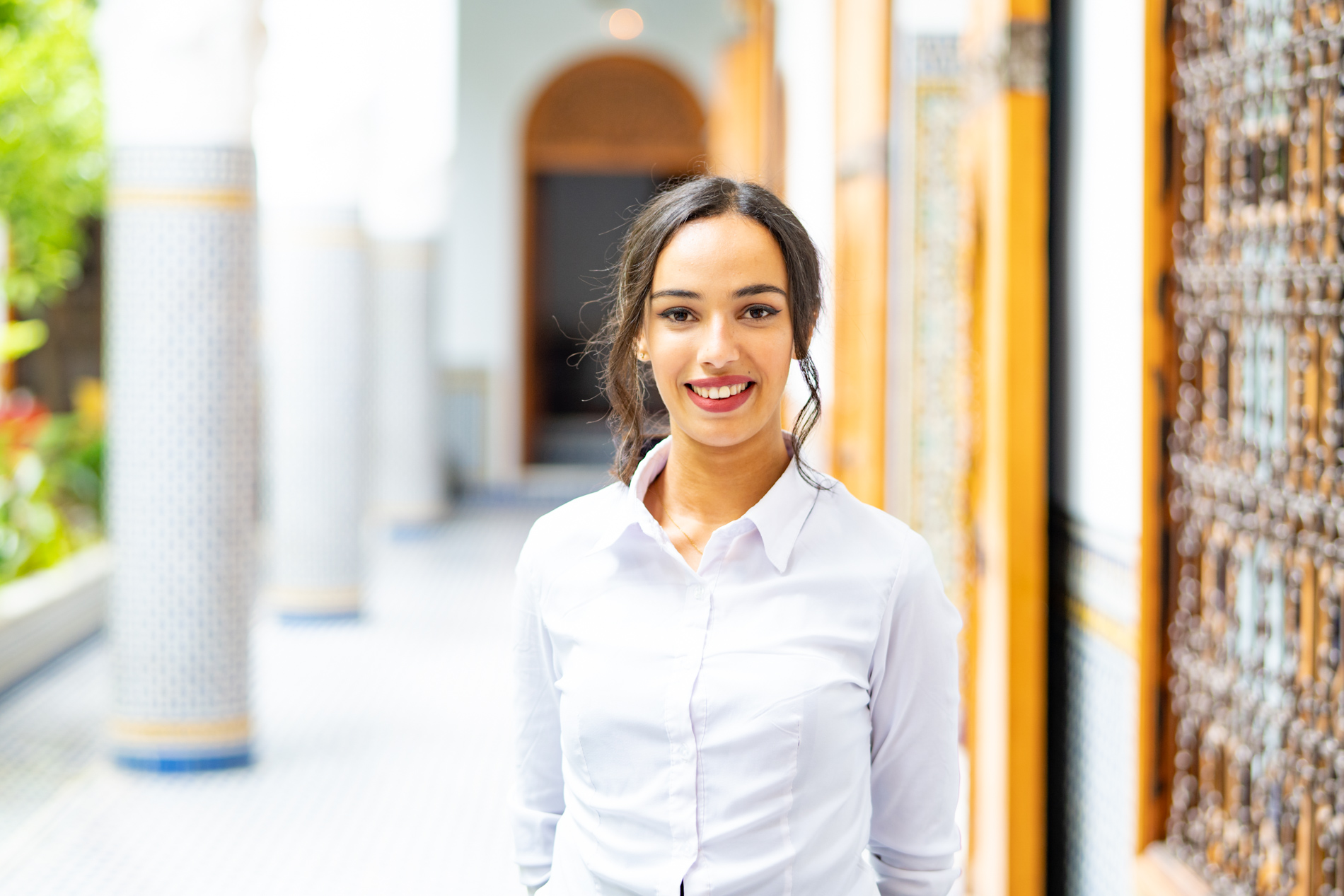 Can you remember a dream that you had as a child about when you grew up, askes Loubna
"When I was a child I used to dream of becoming a news presenter or reporter. Whenever it was news time I would sit and imagine myself the one who's presenting the news. Well, this has not yet come true but still on my future plans", FatimaZahra said.
Where do you imagine yourself to be and to be doing in five years' time?
FatimaZahra: In five years' time. I will be looking for opportunities to expand my responsibilities within this Guest Relations post to work towards my goal.
Loubna El Bouchikhi,
Experience Coordinator at Palais Amani