Pumpkin Mderbel Recipe:
Pumpkin Mderbel is a traditionally cooked salad in Fez. The pumpkin paste itself is making a comeback as part of the assortment of salads served at wedding celebrations. In Morocco, we make this easy pumpkin paste ahead of time to freeze in batches and use whenever we fancy.  You can try different kinds of pumpkin—from Hokkaido to butternut. But we have to say that a good compact pumpkin is the perfect one for the best result.
INGREDIENTS:
2 kg of pumpkin
8 mint leaves
1 tbsp minced parsley and cilantro
1 tbsp of caster sugar
2 garlic cloves, minced
2 tbsp of vinegar
1 tsp of cumin
1 tsp of Paprika
Salt
Oil for frying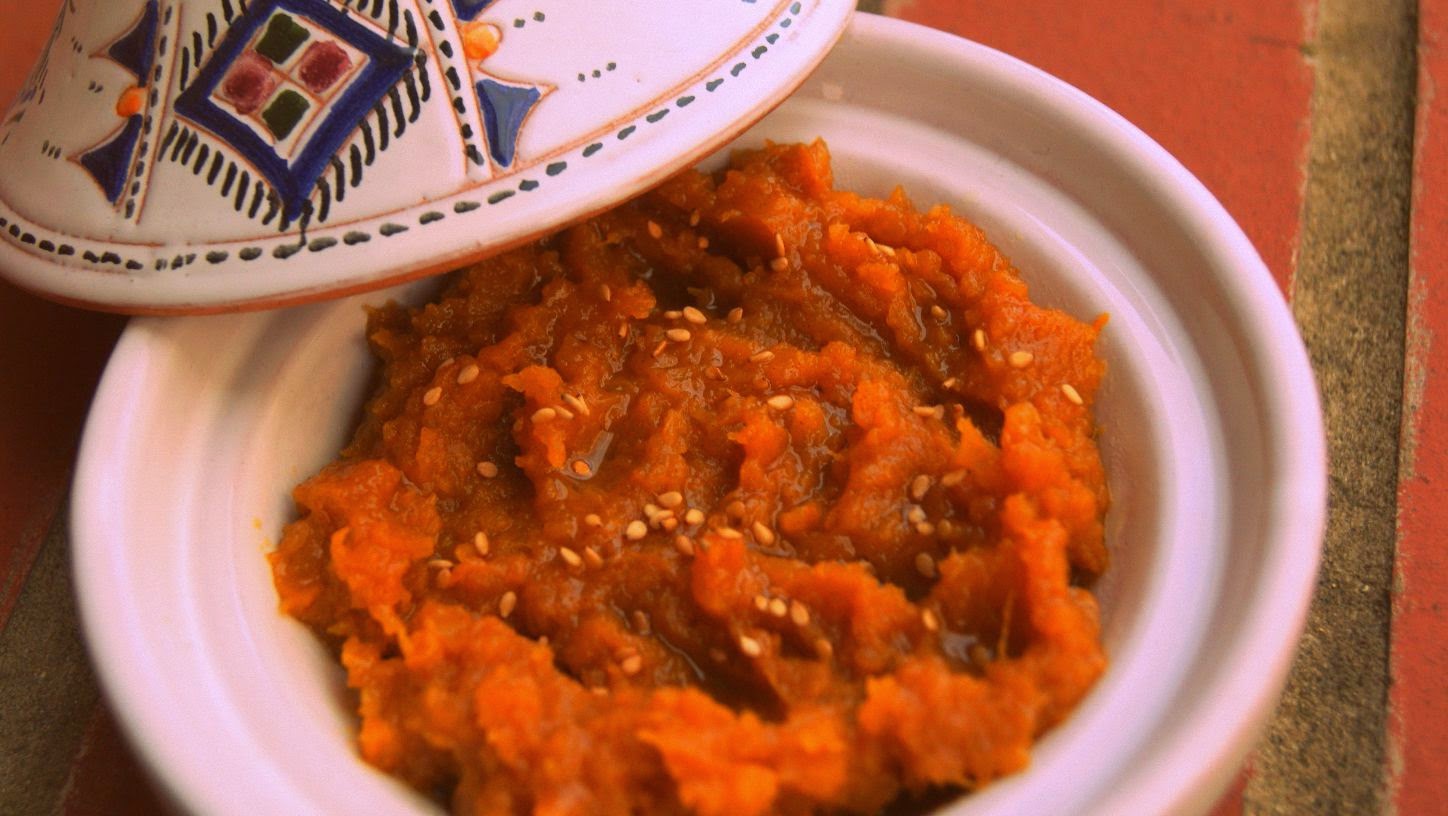 PREPARATION:
1. Cut the pumpkin into thin slices, salt them, and let them drain.
2. Rinse and drain the pumpkin.
3. Fry the pumpkin slices in hot oil and then drain them.
4. In a skillet. Place the garlic, spices, sugar, vinegar, parsley and coriander and let them cook over low heat.
5. Mash the pumpkin with a potato masher or a fork then add it to the skillet. Continue cooking until the vinegar is absorbed.
6. Add the chopped mint leaves, stir well then turn the heat off.
Serve your Mderbel pumpkin warm or cold.
Loubna El Bouchikhi,
Experience Coordinator at Palais Amani