Dreams and Passions
Get to know the team members at the Fez Cooking School, how they live their lives in the medina in Fez, why they are here and what they aspire to. They are honest from the heart. We are delighted to be able to share them with you, and proud that they are part of the team at Palais Amani.
Loubna at Fez Cooking School
Loubna has started working for the Fez Cooking School one year ago when she joined the Palais Amani Team as a Guest Relations agent. In which, she was  interpreting and running the cooking workshops. And also taking part in other activities as well.
She had just finished a Master program on Language Communication and Society,  that's why was quite lucky to learn languages and also to study societies from other aspects. Her Job now gives her the chance to meet guests from all around the world and see their own perspectives as well.
Food Makes you Part of something Bigger
What do you like about the classes?. "asks Mehdi, the night audithor at Palais Amani" « First, I've always considered myself as an ambassador of Morocco. Food gives you a sense of belonging. Sharing our Moroccan Food secrets makes us part of something bigger. Moreover, it gives the opportunity to show what Morocco really is through the Workshops. »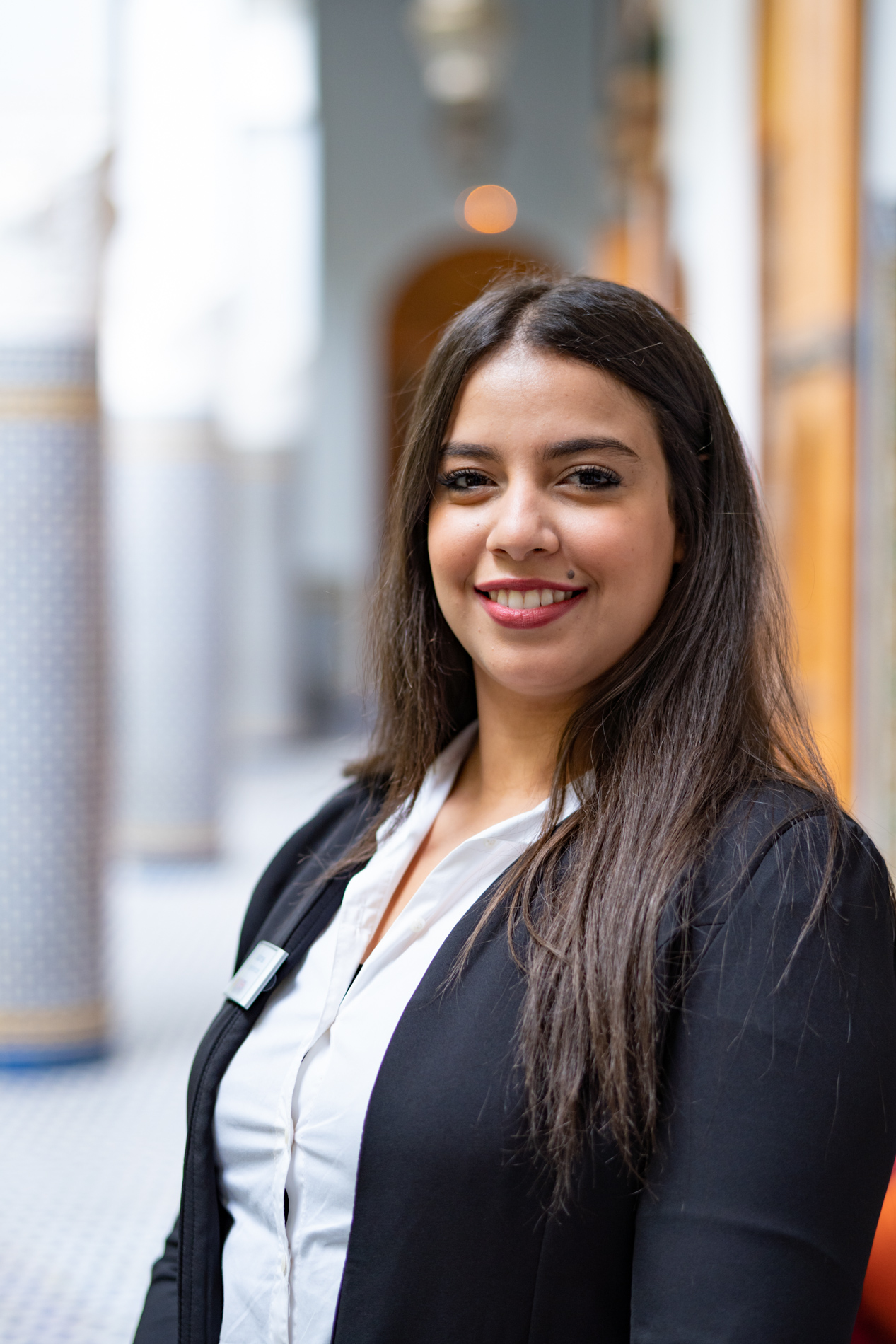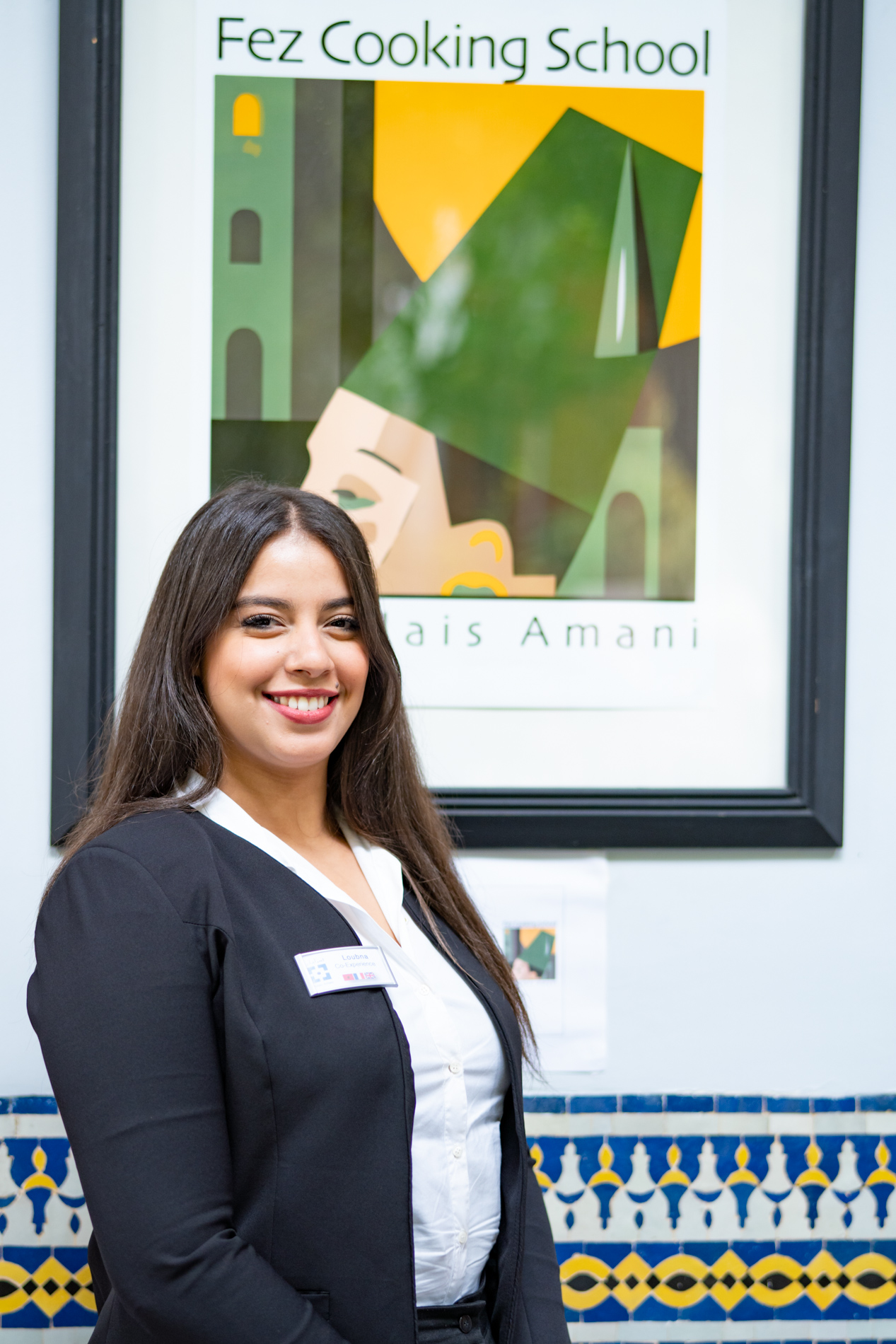 The Medina: "Fez is Unique"
What is it like for you as a young modern Moroccan to live and/or work in the medina? "asks Mehdi".
"Coming to the Medina every day feels like getting into a new different world. Consequently, Fez is unique and cannot be compared to any place in Morocco."
Mehdi: If you had to name one dish/ delicacy that you can buy in the medina what would it be?
"Fez Medina has actually the most delicious food in the whole kingdom. Embracing different nationalities and also people with different cultural religious beliefs gave Fez the chance to have international but also authentic type of dishes. Yet, If I had to choose, I would go for the famous Chicken Pastilla."
She says that she just love the combination of sweet and savoury flavous of this dish. Therefore, it proves that creativity and uniqueness can turn into the most sophisticated results.
Childhood Dreams
Mehdi: Can you remember a dream that you had as a child about when you grew up? Loubna: Since my early childhood, I had the dream of being in the political field, as I've always had the impression that there are not enough women in the domain.
When asked where She imagines herself in 5 years, then, Loubna replies. «Hard to say, however, I'm quite sure that I will be in the process of setting foot in the political field.»
Working at the Palais Amani
«I'm just grateful to be part of ambassador team picturing my beautiful country and getting the chance to show people what Morocco is.»