Dreams and passion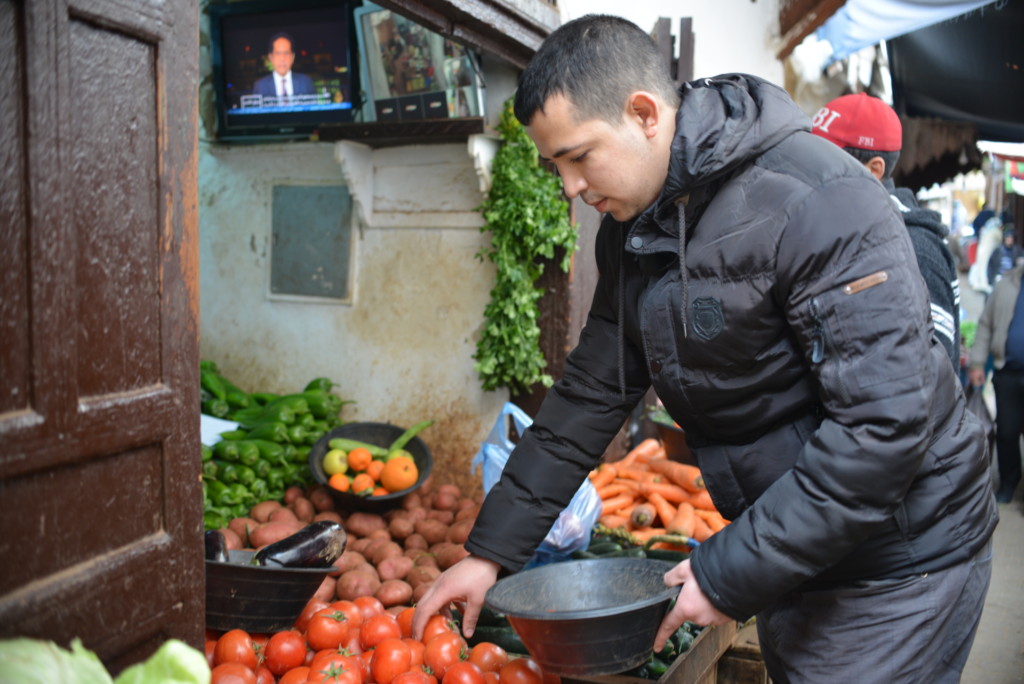 Get to know the team members at the Fez Cooking School, how they live their lives in the medina in Fez, why they are here and what they aspire to. They are honest from the heart. We are delighted to be able to share them with you, and proud that they are part of the team at Palais Amani.
Chef Oussama:
Chef Oussama works as a chef de partie at Palais Amani's restaurant Eden but he also qualifies as a chef for our Fez Cooking School workshops. After obtaining his culinary degree two year ago, Oussama applied for a job at the Palais Amani and has been working with us since.
Cooking classes, a platform to share experiences
"What I like about the cooking classes is that it is a platform in which we share our expertise in Moroccan cuisine with our clients from foreign countries."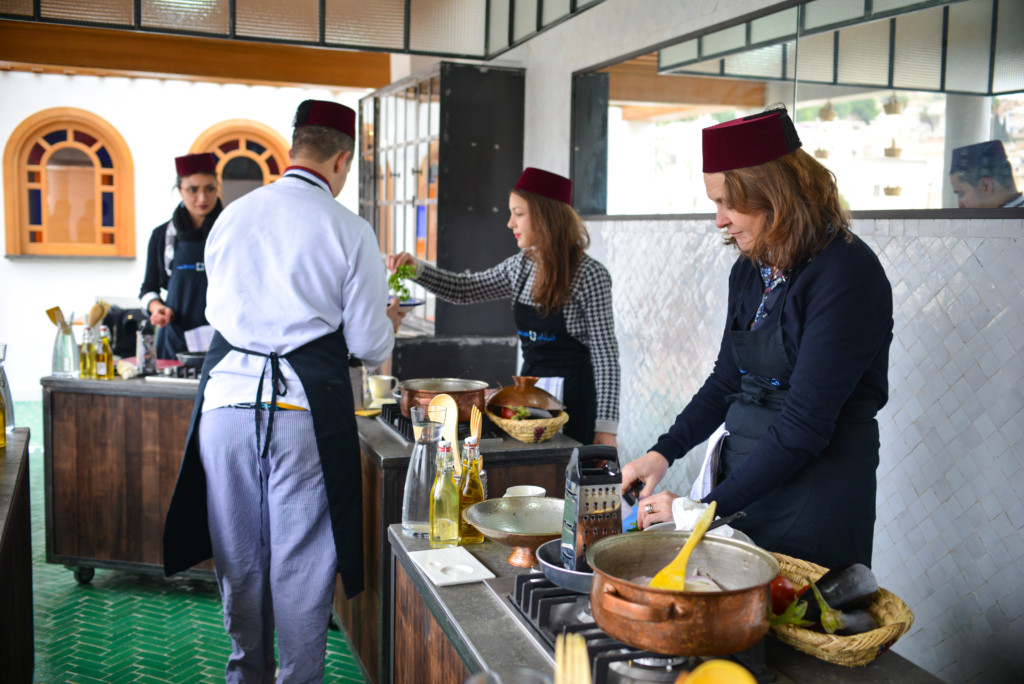 Challenges
Oussama only speaks Arabic and one of his main challenges is to be understood clearly. "Thankfully, our translator helps me to get the right message through to the client".
A young modern Moroccan that lives and works in the medina
Born and raised in Fez's ancient medina, Oussama loves his life inside the medina and wouldn't want to live anywhere else. "Life inside the medina is gorgeous and its spiritual atmosphere emanates an air of serenity."
His dream was to be a Judge
When he was child, Oussama dreamt of being a Judge. "I cannot realise it now because I am totally in a different domain." When asked where he imagines himself in 5 years Oussama replies "I don't know what awaits me in the future, but if you ask any worker, he would like to open his or her own enterprise, it all depends on financial circumstances."
Working at the Palais Amani
"I love my job because we have nice employers, there is a mutual respect between us. We have also nice employees. I wish all the best for Palais Amani." and your wish is our wish Oussama!

AV, September, 2019
Interviewed by Loubna, Experience Coordinator and transcribed by Ayoub. Thank you team!